Top 5 Benefits of the Affordable Connectivity Program You Didn't Know About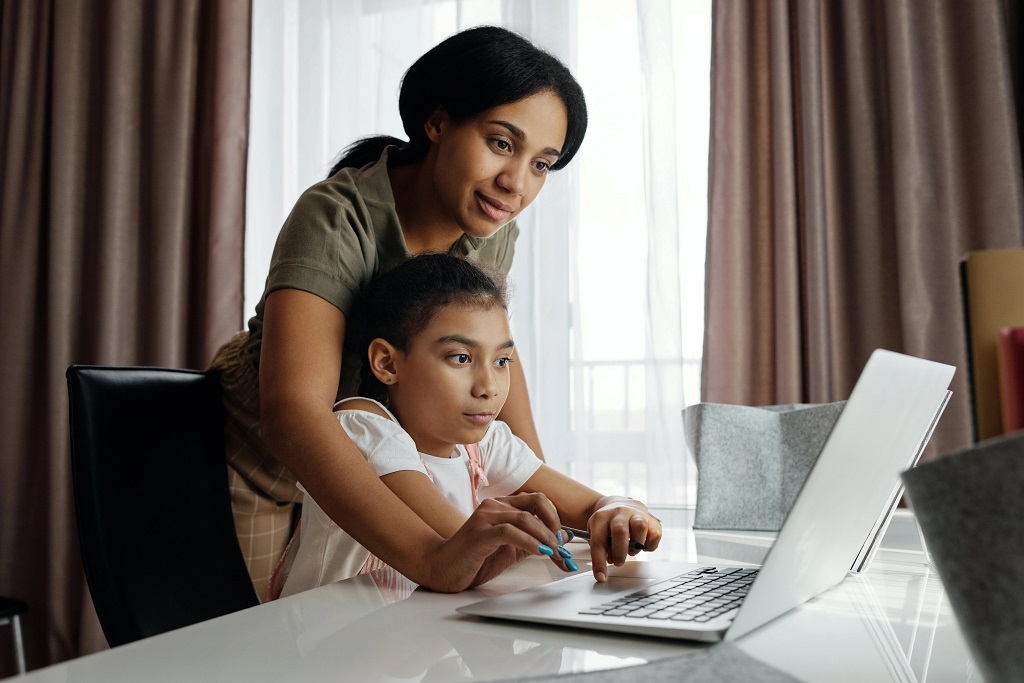 The Affordable Connectivity Program (ACP) allows millions of eligible families to afford high-speed Internet. It provides a $30 monthly credit (or $75 in Tribal lands) for internet service and equipment.
Whether you are a new or returning customer, there are a few important things to know about the ACP. We have outlined them for you below:
It's Free
The Affordable Connectivity Program is designed to bring high-speed internet access within reach for low-income households. The program heavily subsidizes internet service and devices for eligible households to help them connect to online jobs, essential healthcare services, virtual classrooms, and more.
Households that meet the eligibility requirements of Lifeline or are enrolled in specific government assistance programs can receive discounts on internet services and equipment up to $30 a month and up to $100 for device purchases from participating providers.
To apply, visit the National Lifeline Verifier or your local provider and fill out an application. You can also find mail-in applications on USAC's website. The application is free and confidential. The program replaces the Emergency Broadband Benefit, which ended in March 2022. Your household will automatically be rolled into the ACP if you were enrolled in EBB. You don't need to re-apply for the ACP but must recertify to continue receiving benefits.
It's Easy
Closing America's digital divide is a big task, but the Affordable Connectivity Program makes it easier for households to access high-speed Internet. Internet companies participating in the program will give eligible residents free or discounted service. The process of getting a free internet connection is easy and fast. To apply for Lifeline assistance, you can visit the National Lifeline Verifier or your internet provider's website. You can also find a printable application on the USAC website. To prove your eligibility, you may need to submit documentation such as tax returns, pay stubs, or Social Security benefit statements.
Optimum is proud to partner with the federal government and internet providers to help families in need. Those who qualify for the Affordable Connectivity Program can use Internet Essentials, which offers download speeds up to 50Mbps with no contracts and free equipment. To access a list of internet providers participating in the Emergency Broadband Benefit Program, please refer to the provided link. If you were already enrolled in the program, you would continue to receive a $50 discount on your monthly bill until March 2022. After that, you will receive a $30 monthly ACP subsidy.
It's Fast
The Affordable Connectivity Program (ACP) is helping millions of low-income Americans get the high-speed Internet they need to stay connected to jobs, education, and health care. Through ACP, qualifying households can receive a monthly credit of $30/month or $75/month toward Internet service and equipment. The list of participating providers varies by state but includes many of the country's top ISPs. And, unlike some government benefit programs, the credits do not count against income or assets.
The Biden-Harris Administration worked with leading internet providers to make it even easier for families to take advantage of the ACP by offering a special Internet Essentials plan. This low-cost, high-speed option provides download speeds of up to 50Mbps, no contracts, and free devices for ACP participants – all for just $30 a month or free.
The ACP is available to eligible households that apply through the National Lifeline Verifier, with their internet provider, or by mailing in an application found on USAC's website. It takes a few minutes to get started, and the best part is once you're approved, your monthly internet bill could be as low as $0. Talk to your provider for more details.
It's Affordable
The Affordable Connectivity Program is designed to bring broadband internet access within reach for households unable to afford it. It offers a monthly discount of up to $30 on home or mobile internet service (or up to $75 for households on Tribal lands) and one-time discounts of up to $100 for computers or tablets.
To qualify for the benefit, your household's income must be at or below 200% of the federal poverty guideline, or you must participate in certain other government assistance programs. You may also qualify if your family receives public benefits like food stamps, Temporary Assistance for Needy Families, or Bureau of Indian Affairs general assistance.
Broadband providers cannot use "upselling" tactics, which require a household to select an additional or higher-cost service plan as a condition of eligibility for the benefit. They also may not charge an early termination fee for the benefit.
You can apply for the ACP benefit online through the National Lifeline Verifier, with your internet provider, or via the mail-in application on the FCC's website.
It's Secure
Affordable internet benefits are key to helping low-income households stay connected to the digital economy. The Affordable Connectivity Program supports households with limited income by offering a monthly discount on broadband service and a one-time benefit to purchase a connected device.
Eligible households can use the ACP benefit to sign up with a participating Internet Service Provider (ISP) and select a service plan. Various providers, including those offering wireless and landline services, are participating in the ACP. See the FCC's state-by-state list of ACP participants to find a provider in your area.
The ACP utilizes the infrastructure developed by the Lifeline and EBB programs to verify eligibility and enroll subscribers. The National Lifeline Accountability Database and the Affordable Connectivity Claims System will be used to ensure the accuracy of subscriber information and prevent fraudulent activity.
USAC has worked closely with the three Lifeline opt-out states to streamline the enrollment of legacy EBB Program subscribers into the ACP. Similarly, the ACP will continue to work with Lifeline start date holders in the three Lifeline opt-out states to simplify their transition into the ACP.