The Essential Guide to Bra-Making Materials – Everything You Need to Know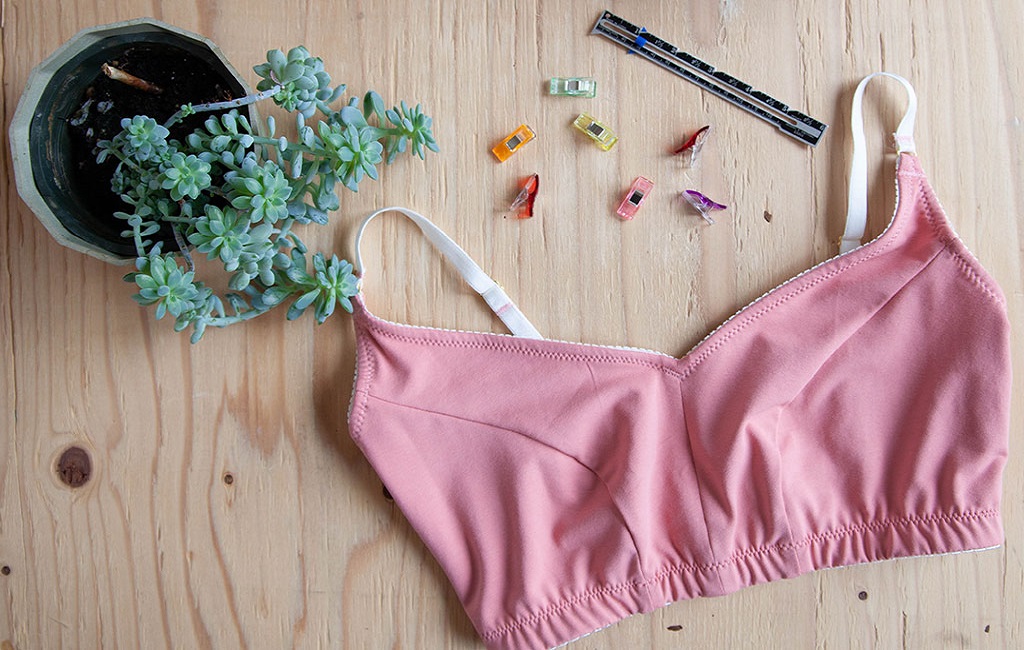 Making your bra is a rewarding sewing project. But with all the different fabrics and teeny little 1/4″ seams, it can be daunting for beginners.
You'll need to know what type of fabric is best for each part of a bra. These four main components are the cups, bridge, and frame.
Duplex
Duplex is a robust, supportive fabric with little mechanical stretch, perfect for bra cups, frames, and bridges. It is also an excellent choice for beginner bra makers as it doesn't require lining and allows them to gain the skills needed before using stretch fabrics and lace for the cup liners.
The cups of a bra hold the breast tissue and provide support, so choosing a firm material like 15-denier nylon is essential. It's not too bulky and will still allow the cup to shape the breast tissue as it molds to it.
This fabric is available in various reversible colors, with one side shiny and the other matte. It can also be dyed to match other materials used in the bra, such as elastics and lace.
Simplex
Simplex is a nylon knit with minimal stretch commonly used without a lining and for swimwear. It is also available in molded bra styles. It is durable and has a lovely sheen. It is not as slick as Powernet or Powermesh and may cause your skin to be itchy.
The frame and bridge of a bra need to be made of fabric with low to no movement to contain the cups and keep them stable on the body. It can be manipulated by layering stretchy fabrics over it or by using a lining to stabilize it.
If you are not comfortable manipulating fabric to make it have low to no movement properties, you can use a stretch lining for the bridge and power mesh for the band of your bra. Purchasing a bra-making kit with most of your essential materials is also possible. This makes starting and avoiding shopping for individual bra pattern pieces easier.
Tricot
Tricot is a fabric few people know much about, but it can be an essential part of bra making. It's a type of knit fabric made on flatbed machines. It has a ribbed look on one side and a smooth finish on the other. It's often used for lingerie, briefs, loungewear, and gowns.
While tricot can be made from different fibers, it's most commonly used in nylon fabrics. This gives the fabric stretch and helps it be more durable and breathable than other bra making materials. It's great for activewear and works very well as a lining fabric.
Despite being run-resistant, tricot can still pull or snag on other clothing. This is especially true if it's paired with tighter-fitting garments. To help prevent this, it's a good idea to keep the tricot away from any buttons or zippers that may be pulled on. You should also be careful when washing the fabric, as it can lose shape and feel if it needs to be cleaned correctly.
Lace
Lace is a delicate material that adds a feminine touch to any bra. It's available in various colors, sizes, and styles. Often, lace trims are used on straps or as finishing touches on other bra areas. There are both woven and stretch lace trims.
When choosing a lace, look for one that is thin and smooth. You also want it to be strong so it won't tear easily. Many lace fabrics have elastane added to them for durability and elasticity. 
You can find various types of lace at fabric stores and lingerie supply retailers. In addition, you can also purchase lace online from small online marketplaces. These sellers typically have a wide selection of specialty lingerie supplies and may offer more color options than larger fabric stores. If you're purchasing lace online, read the care instructions carefully before washing. It's best to hand wash lace in cool water with mild detergent.
Satin
The band fabric of a bra is essential for comfort and fit, but the material used also makes a difference. Cotton is an absorbent fabric that can trap sweat, odors, and bacteria in the skin, which isn't suitable for women.
Satin is a shiny fabric that feels smooth on the skin. It can be a silk or polyester blend, and it's often used in lingerie because of its luxurious feel and look. It's also durable and easy to maintain.
There are many types of satin, and choosing a smooth and comfortable fabric against the skin is best. The most common type of satin is 4-harness satin, which has the fill yarn passing over three warp threads and under one warp thread, resulting in a taut fabric stronger than a plain weave. Other types of satin include stretch satin and China silk.