Dorm Room Must-Haves for Your Freshman Year of College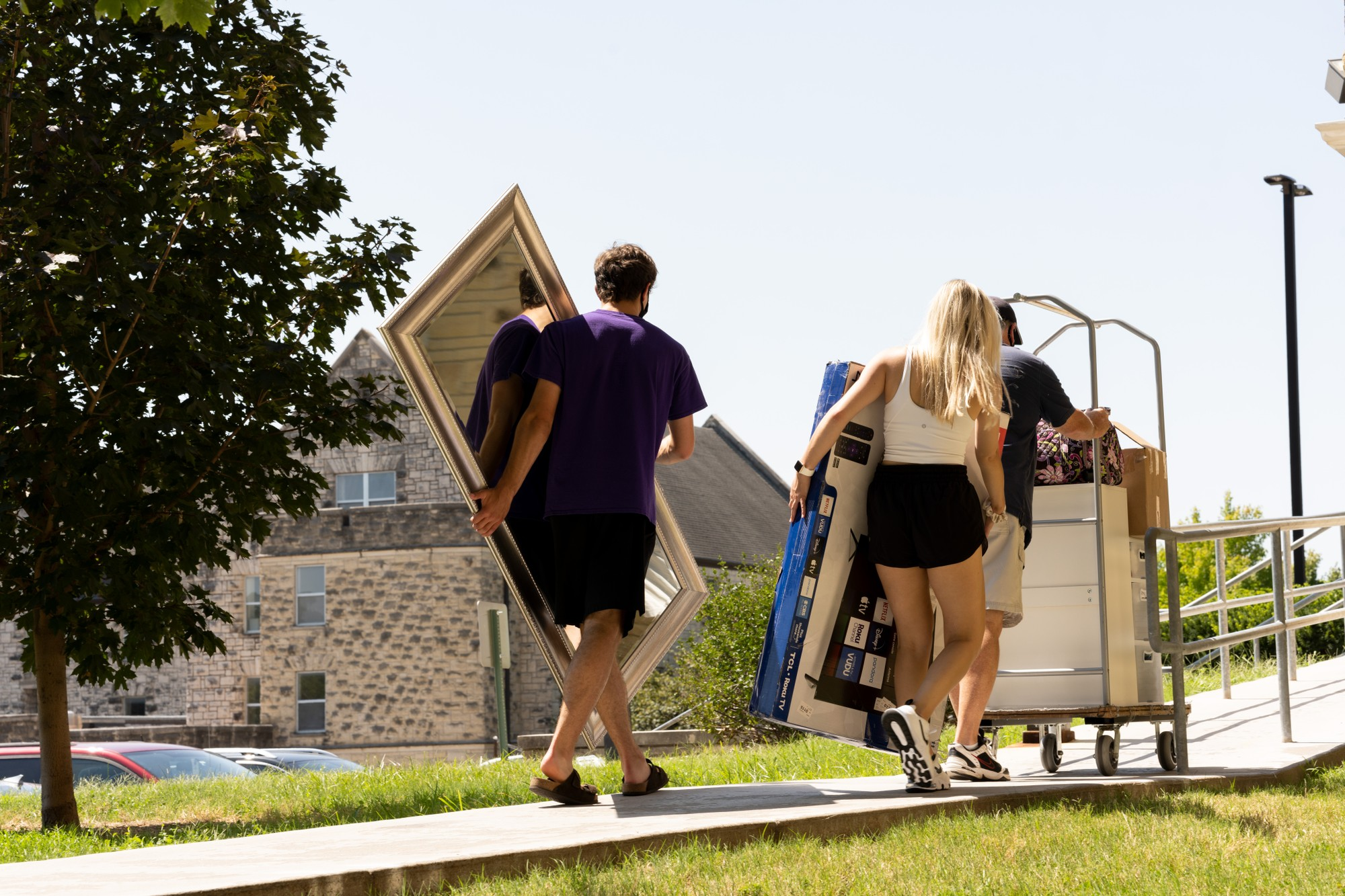 If you are a soon to be freshman in college, you most likely feel excited but overwhelmed by this new chapter of your life. Moving into a dorm is an indispensable part of the college experience, and in order to be thoroughly prepared, you need to make sure that you've got all the essentials that will help you make your living space comfortable and functional. From bedding to study supplies, here's a comprehensive list of must-have items for your first year in college.
Bedding and linens
A good night's sleep is crucial for your overall well-being and academic success. Invest in comfortable bedding, including pillows, and extra-long twin sheets that fit dorm beds. Don't forget a cozy blanket and a few sets of towels for personal hygiene. If needed, we also recommend investing in a mattress topper, as it is guaranteed to be a true game changer, especially if your dorm mattress turns out to be old or uncomfortable.
Laundry supplies
Doing laundry is a necessary chore, and if you've never done it while living with your parents, you will surely do it now. Some laundry essentials include a hamper or bag to transport your dirty clothes, laundry detergent, fabric softener, and dryer sheets. It's also a good idea to have a portable clothes drying rack or hangers to air dry your clothes as sometimes the dryer might not work or you might need to wash and dry something quickly.
Kitchen utensils
While most college campuses offer meal plans or dining halls, having a few essential kitchen utensils can come in handy for late-night snacks or quick meals. Consider getting a microwave-safe bowl, a small set of plates and bowls, cups, utensils, a can opener, and a microwave or mini-fridge if allowed. If you want to add some flair to your dining experience, you can explore beautiful Irish mugs that can bring a touch of elegance to your meals. By getting a beautiful pottery mug from this online store, you will transform even drinking a basic morning coffee into a fine experience.
Bins and organizers
Dorm rooms are often compact and they need to be shared among many people, so maximizing storage space is crucial. Get a few under-bed storage containers, collapsible storage bins, and hanging organizers for your closet. These items will help you keep your belongings organized and easily accessible, making the most of your limited space.
Cleaning supplies
Although the dorm rooms are cleaned before the students move in, your room will most likely still need a good scrub, so you can't forget about the cleaning supplies. Maintaining a clean living space is essential for your comfort and well-being, plus no one wants to be roommates with someone who never does the dishes and trashes the living space. Pack some basic cleaning supplies like disinfecting wipes, an all-purpose cleaner, paper towels, and trash bags. These items will help you keep your dorm room clean and tidy.
Academic necessities
Although decorating your room is fun, don't forget the main purpose of going to college. College life involves plenty of studying, essays, and assignments, so having a well-equipped desk is important for your academic success. Stock up on stationery, including pens, pencils, highlighters, sticky notes, or use an iPad if you feel more comfortable taking your notes like that. Additionally, you'll need a desk lamp for late-night study sessions, a comfortable chair, and a sturdy desk organizer to keep your workspace tidy if you want to be truly equipped for the beginning of the new year.