Fleet Fuel Card: How to Reduce Spending While Maximizing Efficiency on The Road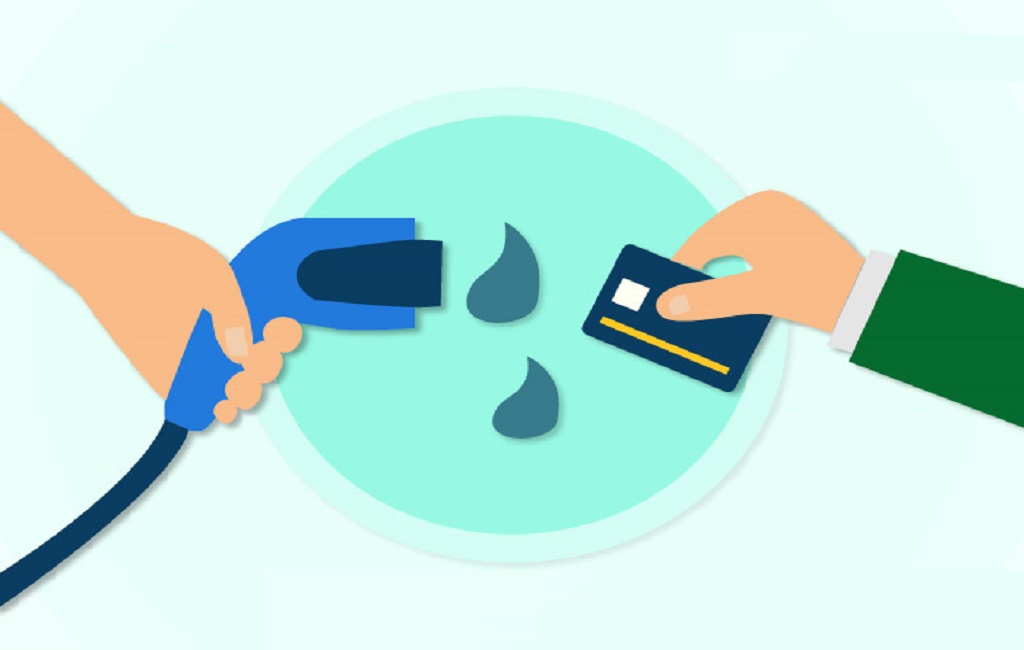 Whether you're shopping for a new fleet fuel card or looking to replace an existing one, there's much to consider. Before choosing a provider, you'll want to look at fuel discounts, fees, controls, and back-end reporting. You'll also want to examine the network size and whether they offer retail-minus or cost-plus pricing.
Discounts
Whether you are an owner-operator with one semi truck or manage a fleet of thousands, the right fuel card can help you save daily, weekly, monthly and yearly. That's why it's important to take the time to ask the right questions when researching options. One of the most important things to consider is what fuel discounts you will receive. For example, some cards offer a retail-minus opportunity, while others have a cost-plus model that determines the best pricing at the pump to give you the most savings. You also want to know if there are any hidden fees or one-time set-up charges, monthly transaction fees and in/out-of-network fees that can affect your overall savings.
In addition to discounts on fuel, some cards may provide you with opportunities to save on non-fuel purchases, like maintenance services, retreads and tires. Some even pair with a loyalty program that offers additional rebates and rewards for purchasing fuel. Lastly, to ensure your fleet gets the best price, look for a card showing an open-loop network and an online portal with spending controls and data tracking. It will allow you to monitor and control fuel purchasing in real-time, ensuring no unauthorized purchases are made. Some cards even connect you to roadside assistance, a valuable feature for truckers who need to be on the road and cannot wait for a service station to open.
Convenience
Whether your drivers are local or on the road across the country, fleet fuel gas cards help you save time when managing fleet costs. With a card, there are no more messy receipts or lost dockets to sort through. And monthly or weekly invoices for fuel purchases are consolidated and organized into one report for easy filing during tax season. Many fuel cards also allow tracking vehicle and driver data to optimize calculations such as cost per mile, asset utilization, etc. In addition, some offer opportunities to save on non-fuel items like tires, retreads, and other trucking accessories.
You should also consider the size and location of the fuel network covered by a particular card. Some cards only work at stations in a specific geographic area, which limits your options. Others feature a universal network that offers you the convenience of having access to gas and convenience store locations from coast to coast. Also, some fuel cards charge fees in addition to the cost of fuel, such as a small transaction fee, a one-time set-up fee, monthly fees, or in/out-of-network charges. These additional costs can detract from the true value of a card's fuel discounts. Finally, consider the quality of customer care each fuel card issuer provides. You don't want your drivers to be slowed down by anything fuel related, and you need a quick provider to respond to inquiries.
Security
Controlling fuel costs, monitoring driver purchases and documenting expenses can be a major challenge for any fleet, whether you have just two trucks or twenty thousand. Fortunately, a fuel card can help. Many cards allow you to set up and monitor purchase controls like fuel grade restrictions, limits on where your drivers can refuel or postal code limitations. It helps reduce fraud and unauthorized spending. Taking the time to set up these controls can save your company significant money in the long run. Some fuel cards also let you track vehicle usage with GPS so that you know how your fleet is being used. Having all your fuel and maintenance purchases in one place makes it easier for accounts teams to keep tabs on expenses.
Some cards also provide a dedicated driver support line, making it easy for your drivers to get assistance if they have trouble at the pump. It can save your business time and frustration and help you focus on keeping your customers happy. Plus, having your fleet's fuel purchasing information in a single receipt can simplify HMRC tax returns. It is especially true if the receipts include detailed information like driver ID and odometer readings. It helps reduce administrative time and paperwork when filing your VAT return.
Additional Features
With all the other expenses owner-operators face, fuel is often one of the most costly. It makes it especially important to reduce spending while maximizing efficiency on the road. A fuel card can help accomplish both. A fuel card, often referred to as a fleet card, is a type of credit or debit card created especially for use by vehicles to pay for diesel and other trucking-related expenses and usually issued by the firm that manufactures the card, a fuel card can be used at any gas station that accepts the brand of that card. Depending on the type of card and fleet management system, some cards can be used to set purchase restrictions and limit driver spending by product, amount, time of day, or location. In addition to the ability to set purchasing limits, some cards provide useful analytic and reporting tools to help drive savings. Many fuel cards also offer other benefits such as wash discounts, points that can be redeemed for merchandise or travel, and more. These additional features can add up to significant savings for a trucking business. Most importantly, a fuel card is easy for a trucking company to get its financials in order. When all purchases are made with a single fuel card, it is much easier for a bookkeeper to see expenses at a glance rather than a chaotic mix of cash and various credit and debit cards.