Home Remedies For Cracked Lips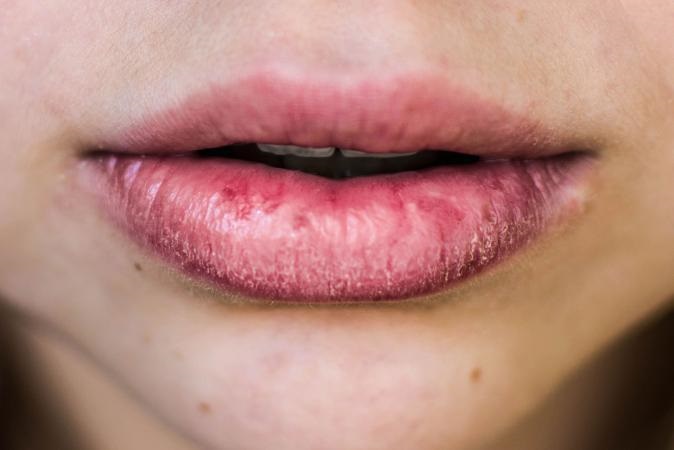 One of the most sensitive parts that we have in our body is cracking and drying lips. And as winter progresses, it always lives under the threat of cracking and drying lips. On the other hand, cracked and dry lips lose their brightness and healthy appearance quickly. Today we will discuss some of the best home remedies for cracked lips.
Cracked lips can end up acquiring an unpleasant appearance to the eye. In addition, lips in this state are more prone to infections. To make them look good and to protect themselves from any possible infection, it is essential to give them proper care.
Therefore, if you want to show off some amazing lips like Angelina Jolie's, be sure to try the best home remedies for cracked lips that we tell you in this article.

Causes of Dry and Cracked Lips
There are certain causes or conditions that lead to flaky lips.
Here are the main causes of chapped lips:
Lick your lips again and again
Dehydration
The improper care of the lips
Breathe through the mouth
The sodium lauryl sulfate (a chemical found in many toothpastes)
Excessive consumption of vitamin A
The acid present in citrus fruits
The cold or dry heat
the allergies
Sun exposure
Some cosmetic products
Certain medications and conditions, such as thyroid conditions, psoriasis, or diabetes
Smoking excessively
Climate change
Symptoms of Cracked and Dry Lips
Here is a list of the most common dry lips symptoms:
Cracks
Bleeding
Dryness
Sores
Swelling
Irritation
Scales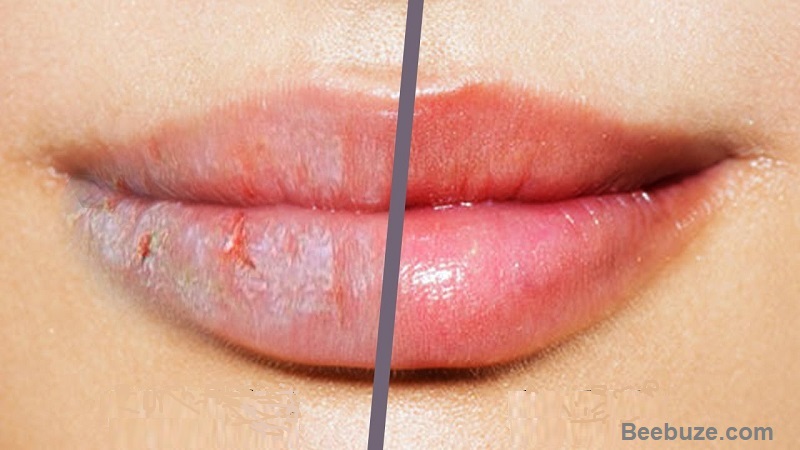 Best Home Remedies For Cracked Lips
The following home remedies will help you heal chapped and dry lips with natural ingredients.
1. Sugar as a Lip Exfoliator
It is a natural softener, which exfoliates dead cells from chapped lips and restores their softness.
Mix a spoon of honey with the sugar and apply the paste to the lips.
Next, with your fingers, gently rub the mixture around your lips to loosen the dead cells. Let it sit for a few seconds and then wash with warm water.
2. Honey for the Lips
Honey is in itself a great moisturizer to heal chapped and dry lips. And it has anti-bacterial properties.
Just apply pure honey on the lips, a few times a day. You can also mix honey with glycerin and apply the mixture on the lips.
3. Rose petals to soften the lips
The rose petals can also come to rescue lips that need care and protection.
To use the rose petals as a softener, wash a handful of leaves in water and soak them in milk or glycerin for a few hours.
Make a thick paste and apply it every night, before going to bed. This is the best home remedies for cracked lips.
It also improves the shine and texture of the lips.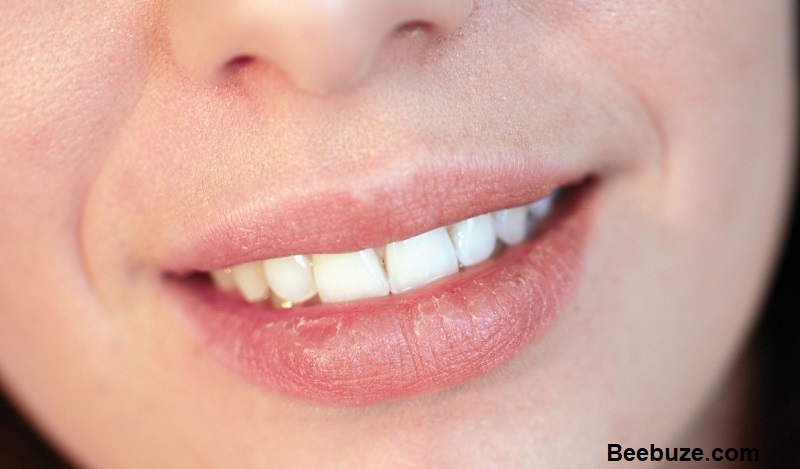 4. Coconut oil to hydrate them
Coconut oil is a natural moisturizer that can help heal chapped lips, especially if it is caused by cold or dry weather.
Simply put pure coconut oil a few times a day on the lips to keep them moist. You can also use olive oil or mustard oil.
5. Castor Oil: One of the Best Remedies for dry Lips
Applying castor oil, several times a day, is also a good treatment for those lips that are very dry and cracked.
In addition, it softens the lips and gives them shine.
You can also apply a mixture of some drops of lemon juice and glycerin before going to bed. Then remove the mixture with a cotton ball, soaked in warm water.
6. Very Dry Lip Cream
The cream of milk is a great natural lip moisturizer, which can be used daily applied directly on the lips and washing it gently with warm water.
It is one of the best home remedies for cracked lips.
7. Aloe Vera to Cure
The healing properties of Aloe Vera are well known to all and of course, it also helps in the treatment of dry and cracked lips.
Aloe Vera gel can be applied directly to the lips, and in addition to having a healing effect, it also relieves pain.
Of course, although it is a fantastic remedy, the taste of Aloe Vera is something unpleasant.
8. Cucumber: One of the Best Home Remedies for Dry Lips
Another simple and natural solution for cracked lips is the cucumber.
You can apply cucumber juice or a slice of cucumber on the lips to make them smooth and smooth. This is one of the best cures for dry lips.

9. Vaseline: Simple but Effective
It is the best and easiest way to treat dry lips. Apply Vaseline on the lips, several times a day, to provide adequate protection and nutrition.
A thin layer of honey can also be applied before applying Vaseline. Remove the product in the morning, after keeping it overnight, with the help of a cotton ball dipped in warm water.
10. Water: The Best of Remedies for Lips Matches
Hydrating your body is the best way to keep all skin problems at bay. Drinking lots of water help eliminate the toxins that accumulate in the skin.
It also helps your lips look more rejuvenated and flexible.
11. Glycerin for Peeling Lips
The application of pure glycerin helps in the care of the lips. You can also mix glycerin with honey or rose petals. No doubt this is one of the best home remedies for cracked lips.
Summarizing! What you should and should not do to have perfect lips and forget about dry and cracked lips:
Apply a sunscreen (SPF 15) or a lip balm to avoid dry and scaly lips, before leaving home.
Drink a lot of water.
Eat a diet rich in vitamin A, including tomatoes, carrots, and green leafy vegetables.
Apply the lip balm before sleeping. If possible, use balms that contain shea butter or cocoa butter.
Never tear dry and dead skin from your lips. Instead, rub them gently with a cotton ball dipped in lukewarm water or using a toothbrush with soft bristles.
You should never bite or lick the skin of the lips.