How to Prevent Mistakes When Renting Office Space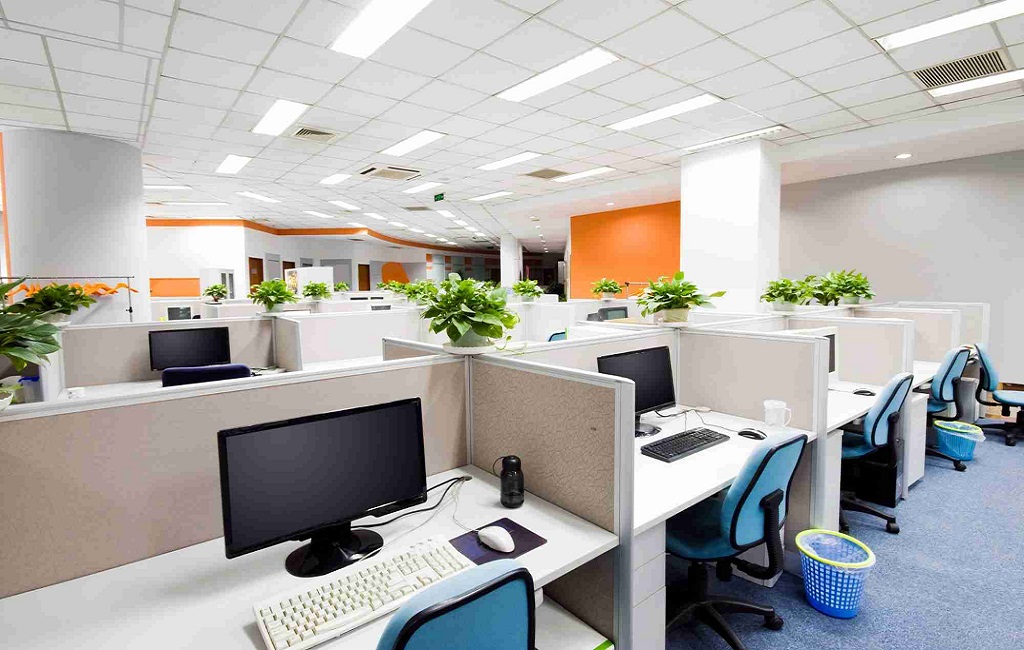 Renting office space is a significant commitment and can have major implications for your business. Mistakes in this process can cost your organization big time – sometimes in the millions! Purchasing a building has a lot of upfront costs, including property taxes and maintenance expenses. If your company anticipates growth, leasing may be a better option.
Not Having a Plan
Leasing office space is a major commitment for any organization. It is typically the second largest expense behind payroll, and the rights and limitations outlined in the lease profoundly affect your ability to grow, contract and relocate. To avoid costly mistakes, you should have a plan before you start shopping for office space. It includes determining your needs, conducting a back-of-the-napkin analysis and preparing a budget. A good tenant broker can help you with this process. They understand the nuances of commercial real estate and can find obstacles you may have missed.
Not Doing Your Research
Renting office space is one of the biggest business decisions ever, and mistakes can cost you big bucks. To avoid these costly blunders, read on for an insider's take on the most common leasing pitfalls and how to avoid them. Find out what expenses are not included in the monthly lease price, such as utilities, trash pickup, snow plowing during winter, and maintenance costs. Also, learn what local zoning laws could affect your use of the property. Consider your company's future growth and expansion needs when deciding how much space to rent. Many people opt for a virtual office for rent MA. However, a virtual office is much more than just a physical location. Depending on the virtual office location you select, numerous extra facilities could be offered, so it's important to research first. Many virtual offices have open conference rooms for business meetings, break rooms, virtual assistants, and all-day building access.
Not Having a Negotiator
The old real estate saying is true, "You don't always get what you deserve, but you do get what you negotiate." It's true in commercial lease negotiations. Many tenants focus on negotiating base rent but neglect other important lease terms such as annual rent escalations, concessions (like free rent), electricity and insurance allowances, and landlord improvements. These issues can significantly impact a tenant's financial obligations over their lease term. Many tenants also sign multi-year leases even though they might outgrow their space in the future, making downsizing difficult. It's often better to seek one-year leases instead of multiple-year contracts.
Not Having a Backup Plan
Your data could be lost in an emergency if you don't have a backup plan. You should follow the 3-2-1 backup strategy: three copies of your data stored on two devices and one copy off-site. Leasing office space offers flexibility, as your company is not tied down to a specific location or property and can respond to opportunities in the market. Also, leasing can allow your business to use prime real estate that you couldn't afford otherwise. However, there are some pitfalls to avoid when leasing office space.
Not Having a Good Inspection
It's important to have a thorough inspection before leasing office space. It will help you find any problems that could be costly in the future. For example, if there's evidence of termites or other wood-boring pests, these can lead to expensive repairs later on. Also, if there are any leaks or electrical issues, these can be costly, too. Leasing office space is an important decision that will significantly affect your business. Avoid these common pitfalls to save yourself time, money, and headaches. It will be well worth it!
Not Having a Good Lease Agreement
Leasing office space can be less expensive than purchasing, but it can also be more restrictive and leave you vulnerable to the landlord's actions. It is critical to familiarize yourself with the pros and cons of leasing office space before signing on the dotted line. Make sure the lease agreement matches the terms negotiated in your Letter of Intent (LOI). Especially important are square footage, rent (including CAMs/operating expenses), base year, expense stop, escalation formulas and tenant improvement allowance. Be aware of any clauses in the lease that prevent you from assigning or subleasing during the lease period. These can be a major hindrance to your business's flexibility and growth.