Is Online Therapy Right for You?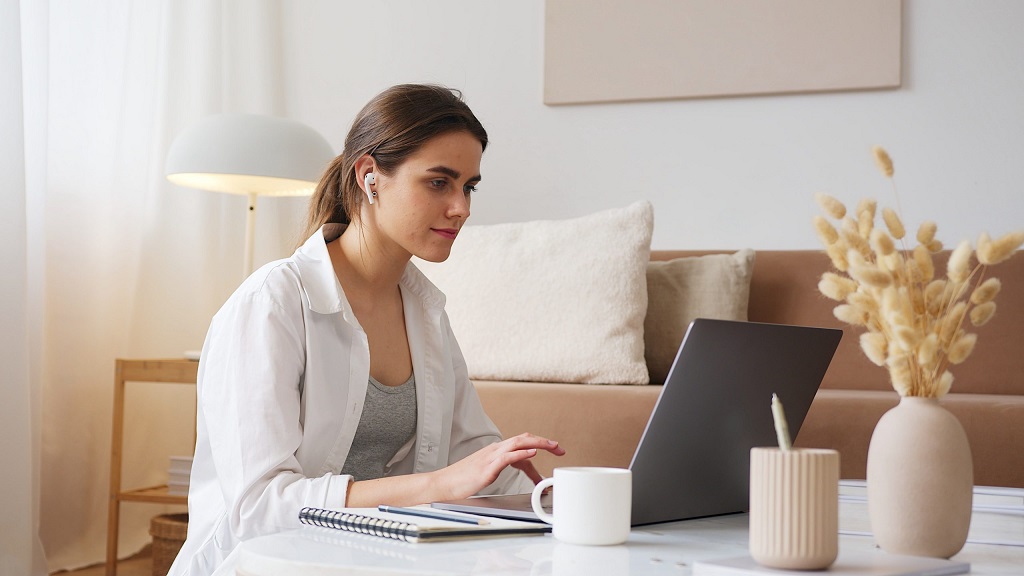 Whether you're dealing with a diagnosed mental health condition or need help getting through a rough patch, online therapy can be invaluable. It's important to assess your unique needs before beginning online counseling sessions.
Consider the following pros and cons to make the most of your experience.
It's convenient
One of the biggest benefits of online therapy is that you don't have to travel. This can be a huge benefit if you struggle to get into a local therapist's office due to long wait times or live in an area without mental health practices nearby.
Additionally, if you're struggling with anxiety or find it difficult to open up in person, you may feel more at ease having sessions from your home. This can also be helpful if you have physical limitations or a disability that makes it hard to leave the house.
Another benefit of online therapy is choosing your therapist from a large pool of providers. Many third-party services have a database of counselors from around the country and sometimes even the world. They can help you find a counselor who fits your unique situation well.
However, while you can search for the right therapist by comparing reviews and a therapist's credentials, it is important to remember that not all therapists are created equal. If you're unhappy with the therapist you're matched with, don't hesitate to ask for a change. Most online platforms make this easy by allowing you to switch therapists free of charge until you find someone who is a good match.
You don't have to travel.
Whether at home, on the go, or traveling for work, online therapy can make it easier to connect with a therapist. Unlike in-person sessions, you won't have to worry about fighting traffic or public transport, paying for parking, finding child care, or taking time off. And because online therapy is conducted on a secure platform, it's more private and discreet than traditional sessions.
If you seek online therapy, choosing a reputable provider and carefully considering your options is important. Look at reviews and consider signing up for a free introductory session. You'll also want to consider what type of session you prefer: text or video. Both can be helpful, but experts recommend sticking with weekly live video sessions. These offer the most opportunities to build a trusting relationship that can help you grow.
One thing to remember with online therapy is that it can be difficult to connect emotionally fully. The lack of body language and face-to-face interaction can be challenging for some people, and it's important to make a real effort to limit distractions during your sessions, such as by ensuring that your home is quiet, asking family members not to interrupt, and turning off or muting other apps on your phone. In addition, the quality of your video chat can suffer if your internet connection is slow or unreliable.
You can choose your therapist.
Many options are available if you decide to work with an online therapist. You can find providers through private practices, third-party online therapy platforms, or the websites of individual therapists. Each of these offers its benefits and drawbacks, and it's best to research each before deciding. Factors to consider include the therapist's credentials, specialties, affordability, and availability. You can also ask for referrals from family and friends to understand what to expect from each provider.
Choosing the right therapist is important to get the most out of online therapy. You'll want to find someone who makes you feel understood and supported and is willing to talk openly about sensitive topics with you. In addition, you'll need to find someone who can communicate effectively over video chat. Depending on your preferences, you might prefer to choose a provider who is local to you or someone who works through an online platform that allows you to connect with providers from all over the country.
If you're considering an online therapist, limiting distractions at home during sessions is important. Turn off distracting devices, ask family members to decrease noise, and avoid interruptions like phone calls or emails. Having an internet connection that's fast and reliable is also essential.
You can save money.
Online therapy can save money by eliminating the need to pay for gas or public transport, sitting in a therapist's waiting room, or taking time off from work. You can use your health savings or flexible spending account to pay for your sessions. In addition, many companies offer discounted rates for students, military members, teachers, and teen counselors. 
You can also choose a virtual counseling provider that accepts your insurance, which may make it more affordable than in-person visits. Some companies, such as Talkspace, even offer low-cost telehealth solutions for people without insurance. In addition, some therapists can be found online that are in-network with your health insurance plan and can be covered for a copay.
Online therapy can be a great choice for anyone seeking convenience and privacy. However, it's important to note that online counseling doesn't replace in-person visits and requires commitment and dedication. While meeting with a therapist from the comfort of your home is convenient, you must remember that you are still responsible for applying what you learn in therapy to real-world situations. In addition, you must limit distractions during your session and have a reliable internet connection.