These are the colors that will be used the most in 2023, according to experts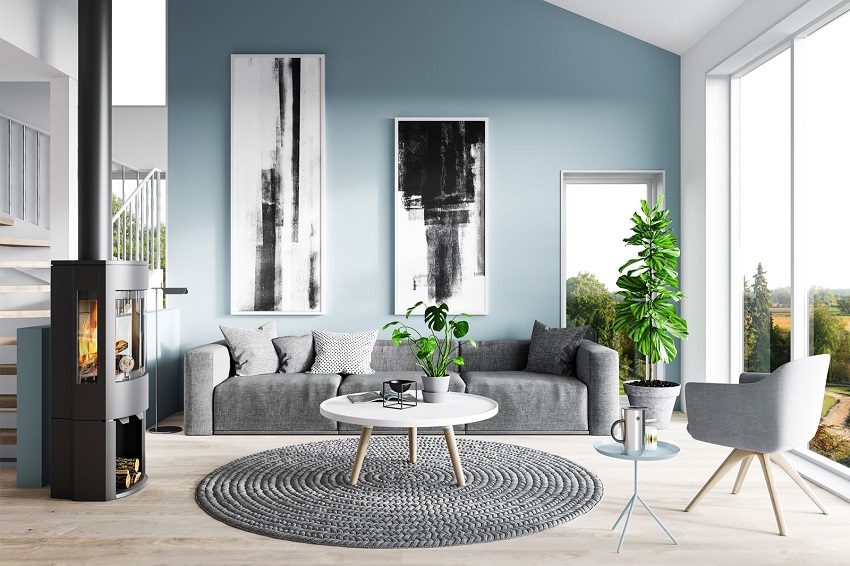 Whether on the walls, on your furniture, or in the decoration, these are the colors that yes or yes you should place in your house this year.
A new year has begun and there is no better time to refresh the rooms of the home, dare to play, and incorporate colors to the environments that will help elevate the personality and style of the house. Experts have decreed that natural, subtle and warm colors are perfect for dressing the house in 2023.
Refreshing the look of your home might be a bit of a daunting task, but these color ideas will encourage you to finally take the plunge and encourage you to transform every room in your house to reflect your personality.
warmth for your room
The terracotta color with orange and reddish tones is perfect for adding warm touches to your spaces, especially in the living room. If your decoration is Scandinavian style or neutral colors predominate, this tone will be perfect to be the pop of color, introduce it either in the armchair or with cushions of these shades that are perfect to use in all seasons, it also allows it to be combined with other shades depending on your tastes.
Nature in your room
Maintaining the connection with nature inside the house will continue to be an important factor in 2023, so adding green tones to your spaces will help you have that reconnection with the outside. If you want to get away from the classic white, brown, black, or gray, then green will be your safe bet to give your bedroom personality. Place it on one of your walls and thus you will transmit calm and well-being, ideal sensations to rest.
Elegance in your kitchen
One of the colors that has been a trend in recent years is definitely gray and it will undoubtedly continue to be so in 2023. This neutral tone is very favorable for interiors, but its elegance and sophistication rise if you add it to your kitchen. It is a very versatile color for any style and the shades of gray in the kitchen create an image of order and neatness, providing a touch of luxury.
Nude roses for textures
Nude pink is the tone of charm, of courtesy that reflects a feeling of comfort and is a very versatile color, achieve relaxing spaces by adding this tone to the textures of your rooms, whether in rugs, curtains, etc. Thanks to its great diversity, it adapts and combines easily with other colors.
White, the ideal for the bathroom
It is a very versatile color since it allows styles, colors, and tastes to be in harmony, placing this tone in the bathroom generates a feeling of spaciousness, cleanliness and creates a very bright space ideal for this area. White is perfect for the bathroom as it recreates an atmosphere of modernity and provides elegance.