The Ultimate Guide to Choosing the Right Movers for Your Move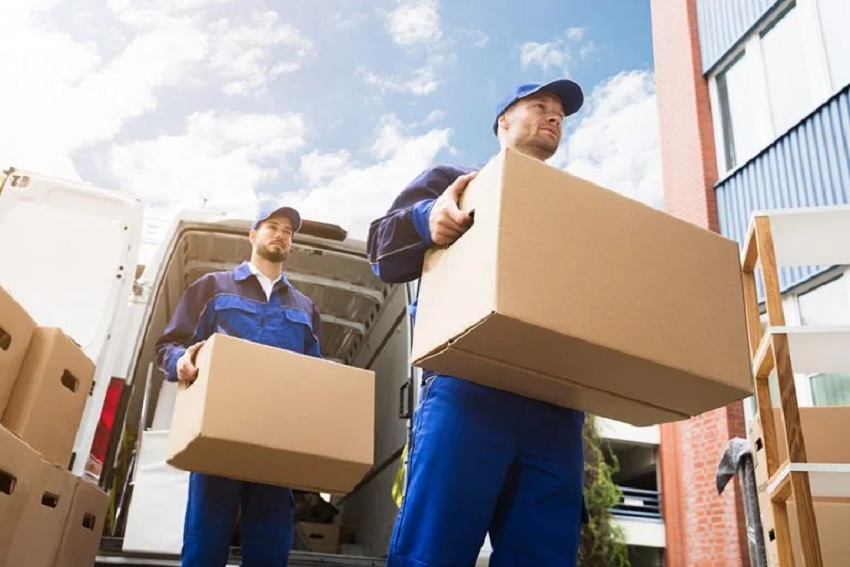 Choosing the right movers for your move ensures a smooth and efficient relocation. Conducting your research and understanding your unique requirements will help narrow your search.
Start by reviewing movers who specialize in your type of move and offer services like pet-friendly policies, scheduling flexibility, or storage solutions. Request estimates from multiple movers, including in-home surveys and detailed inventories of your items, to get an accurate picture of the cost of your move.
Experience
It would be best to consider some things before choosing a mover, such as their experience and reputation. You want to hire a company with enough experience or knowledge to handle your belongings carefully.
It's also essential to get a few quotes before hiring movers. It would be best to ask for quotes based on in-home surveys or detailed inventories so that each company can provide an accurate and fair estimate. Ensure that all of your services are included in the quote so that there are no surprises on a moving day. Beware of movers who will try to charge extra for services outside the original estimate or for taking items up and down stairs.
Once you've narrowed the options, look for references and testimonials online. Personal referrals can be a great way to find a reputable moving company, and they can warn you about companies that shouldn't be trusted. It's also a good idea to read reviews on moving companies and check whether they are licensed in your state or city (depending on where you live) and insured. These checks are essential for interstate moves or working with a commercial moving company.
Licensing
Choosing a mover with a license to operate in your state and country is essential. Licensing provides protection, indicating the company has met specific professional, expertise, and service quality standards. Licensing also ensures the company has proper insurance coverage to protect your belongings during moving.
In addition, licensing and certifications often demonstrate a mover's commitment to customer satisfaction. They may offer a money-back guarantee, accessible storage, or other services to earn your business. This can help to ease the stress of a move and save you money in the long run.
Other factors to consider when choosing a mover include their pricing structure and the types of services they provide. Local moves are typically charged by the hour, while long-distance moves are usually based on weight and mileage. Additionally, some movers in Astoria may offer specialty services such as packing assistance or expedited shipping.
Finally, be sure the movers you're thinking about are registered with the Federal Motor Carrier Safety Administration (FMCSA) and have a USDOT number. It's a red flag that they're operating illegally and may not be insured if they're not registered. You can check the status of a mover's USDOT registration using FMCSA's search tool. This tool also displays a mover's primary liability and transit protection options and their history of complaints.
Check Business Credentials
Make sure that your mover is fully licensed to operate in your state. For interstate moves, the FMCSA provides an online search tool for verifying movers' licensing and registration information. Also, ask for a list of references from local customers who have used the moving company's services and call those people directly to discuss their experiences.
Insurance
A good mover will have various options for protecting your belongings in the event of damage or loss. The scope of these coverages will depend on your particular needs, such as whether you need services like packing or junk removal or if you have fragile, antique, or valuable items that will require special care during the move.
Many movers offer full value protection liability coverage for an additional charge to replace your possessions should they be lost or damaged during the move. Others provide released value protection, a free option that only covers each item at 60 cents per pound for loss or damage. Still, others provide separate liability coverage through a third party for an extra fee. Review these options carefully to determine which suits your move. Be aware that most homeowner's and renters' insurance policies do not cover items while in transit or being moved, so you'll likely need the additional coverage offered by a professional moving company.
Customer Service
Moving can be stressful, but the right company can make it a smooth and efficient experience. The secret to locating a reputable moving company is to study and comprehend your relocation requirements extensively.
The type of move you're making, whether local, long-distance, or international, will directly impact the services your moving company offers. You should also consider your family's schedule, budget, and needs, including pet-friendly policies.
Once you've narrowed down your options, the next step is obtaining a cost estimate. Ensure that the quotes you receive include a full breakdown of charges, including service fees, packing and crating, furniture disassembly and reassembly, and temporary storage. Also, watch out for a mover that requests a large cash deposit upfront or seems unprofessional during your appointment.
Once you've gathered a few moving company recommendations from friends and family, ask them for references. Be sure to ask about their experiences with the movers and other pertinent details such as delivery window, insurance options, and how they handle claims or disputes. By comparing different moving companies, you can select the one that best meets your requirements and budget.