A Beginner's Guide to Interior Design Programs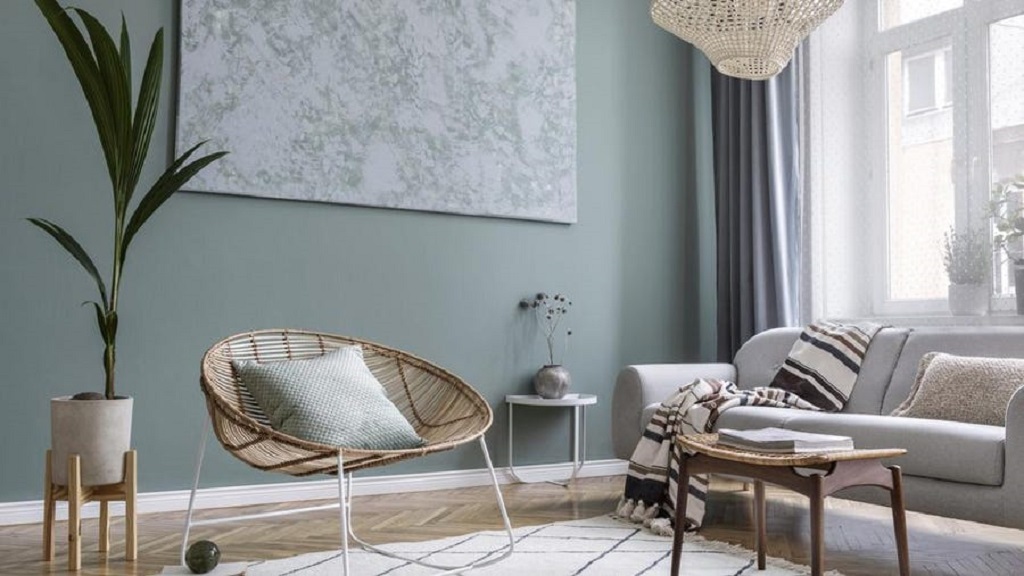 Interior design is a highly respected profession that blends creativity to arrange furniture better. Interested in pursuing a career in this field; you must build a strong portfolio showcasing your skills and expertise. Whether you want to change up your living space or learn how to arrange your furniture better, this guide will help you understand the essential principles of interior design. Interior design differs from interior decoration, requiring more than a creative eye. Becoming a professional interior designer will involve a combination of education and on-the-job experience.
Architectural Design
One of the best interior design programs in Architectural design is the art of creating a plan for the future of an object or building. It includes everything from planning the layout to choosing the suitable materials. It also takes into account important factors like safety and functionality. A degree in architectural design can help you start your career in the field. It can teach you about the history of innovation and how to create plans for both commercial and residential buildings. You will also learn how to use CAD software and other tools of the trade. Depending on your interests, you can opt for an associate's degree or a bachelor's.
Interior Design
Interior design involves planning, researching, and creating functional and beautiful bespoke indoor spaces. It differs from interior decoration as it considers the entire space and its architecture. Contrast and variation are critical elements in interior design as they create drama and attention. To achieve this, designers use a variety of colors, shapes, textures, and finishes. Interior designers assess their client's needs and goals to develop design concepts. They also work within blueprints and building codes to create welcoming spaces. They also choose furnishings, lighting arrangements, and layouts.
Lighting Design
Lighting designers are responsible for various tasks, including analysis, creativity, and collaboration. They use the controllable qualities at their disposal—such as direction (distribution), intensity, and color—to transform spaces. Please start with the space's intended purpose when planning for its lighting. For example, a warehouse may need bright, consistent lighting to perform visual tasks and safety checks, while an office might prefer softer, warmer "mood" lighting for comfort and efficiency. Aim to incorporate natural light into a design when possible. This helps reduce energy consumption and adds a more pleasing aesthetic. It also allows for better coordination of artificial lighting fixtures with a building's windows, glazed openings, and skylights using BIM models.
Product Design
Interior design isn't just about decorating a room; it also involves selecting and incorporating furniture, lighting, materials, and more. A well-rounded bachelor's degree program can help you master these skills and create a plan for the future. Students in this CIDA-accredited program explore interior design and entrepreneurship through hands-on learning and collaborative projects. The curriculum teaches students to solve real-world challenges and become innovative leaders in interior design.
Interior Styling
In the design world, a plan for the future is crucial. A clear vision of what you want to achieve long-term will help guide your decisions and support your growth as a designer. A business plan is also a requirement for many interior designers looking to start their own business. Potential investors or banks will be interested in seeing your project to assess your company's feasibility. Creating a solid plan can also save you money in the long run.
Product Development
If you are confident that interior design is your calling, the next step is to find a school that offers a bachelor's degree program. This will allow you to build upon the skills learned in an associate's program and expand your knowledge of space planning, 3-D rendering, CAD, and construction methods. A good program will also emphasize the business side of the field so that you know how to run your design firm. If you want to further your education, consider a master's or doctoral degree. This is generally for people who have already worked in the industry and would like to pursue a specific area of design theory.
Product Management
Creating your own company in interior design requires a unique blend of artistic ability and business practice. Consider an internal design program offering advanced business skills to run your design firm. An associate degree in interior design typically takes two years to complete and can provide the quickest way into the industry. These programs often include introductory hand drawing and drafting courses and an introduction to CAD software. Bachelor's degrees in interior design take four years to complete and require a broader knowledge base. Bachelor programs include design theory and practice coursework, 3-D rendering, space planning, and construction methods.
Marketing
Interior design is more than just picking paint colors and furniture. It's about creating spaces that communicate a particular idea or emotion to those who experience them. In this free-to-audit course from one of the most well-known art schools in the US, you'll learn about design principles and elements like line, form, color, texture, and pattern. With the proper guidance and hard work, you can turn your passion for interior design into a rewarding career. Start by finding a program that matches your goals.