Best business to start with little money in 2019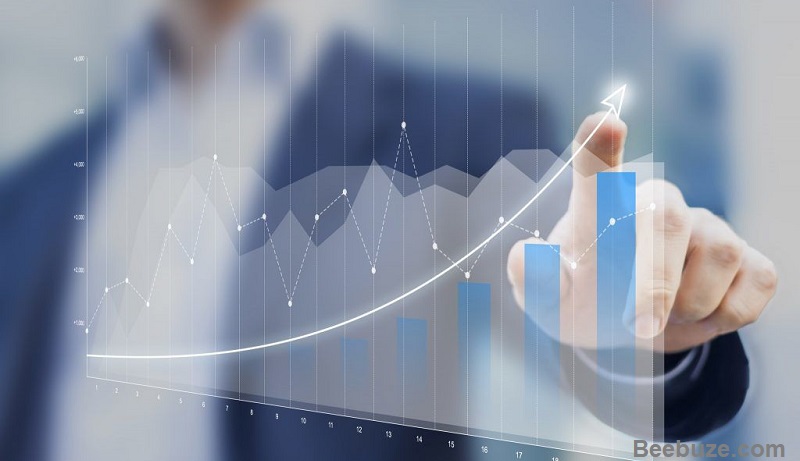 If one of your goals in 2019 is to become independent and take the step of starting your own business, surely these ideas will help you to find the best business to start with little money in 2019.
We are living in a time with the technological revolution. Everyday technology has changed not only our lives but the business also. The digital era has given life to new business concepts that have evolved and represent opportunities for anyone in this new economy.
And while it is not easy to predict the future, today more than ever, innovation is invaluable and ideas related to the development of new applications, solutions for information management, artificial intelligence and robotics to mention just a few thematic lines can be transformed into highly profitable businesses.
So let's launch ourselves to start the year with these business ideas:
Best business to start with little money in 2019

1. Digital Consulting Agency
Today more than ever, people want to learn to promote their products online and generate more sales. The traditional simple actions of publishing commercial offers on Facebook are becoming less effective.
In such a way that the consultants specialized in digital strategy that handles topics such as SEO, geomarketing, mobile marketing and social selling that guide the organizations to obtain true results, will be highly valued.
2. Technical Service for Mobile Phones
The cell phone has acquired such a level of importance for communication and business purposes that people cannot afford to live without their devices running 100%.
The common incidents of technical failures or part replacements make companies that offer repair services for mobile devices very profitable due to the huge demand. For me, it is the best business to start with little money in 2019.

2. Magazine printing centers
The idea of this business has to do with the manufacture of articles with low-cost printers.
Today there is a strong trend toward magazine printing, so having printing centers where anyone can request the printing of a product will be assured success.
3. Online Training Channels
Contrary to what many people think, online training (of good quality) is invaluable. Anyone can access it in the same way that anyone can make their knowledge available to many people through different video channels.
Starting a professional digital training platform of different themes can become a very attractive organization if it is built with a good marketing strategy.
4. Application Development
I know many people with amazing ideas that could be transformed into highly profitable applications. However, they rarely know how to build such applications or do not have reliable development companies and technically specialized in developing such products. Here is a possibility for you to start your new business with little money using this concept.
The price is usually another limitation so the assembly of web development companies that have the vision of being part of large projects will surely be the best business to start with little money in 2019.

5. Video Professional Production Services
I know a businessman who has worked hard to improve the digital strategy of his new startup business. However, he recently spoke to me about how complicated it has been for an audiovisual production company for small companies that is formal and that delivers a good quality product at a good price.
He has met with many informal and unprofessional producers and that is quite frustrating.
Hence, entrepreneurs who understand the importance and enormous demand that will be in the coming years of digital product of photography and video and can work responsibly. It is another best business to start with little money that has much-guaranteed work.
6. Blockchain companies
The Blockchain is the technology that will surely revolutionize the future of the Internet due to the growing interest of people to acquire digital currencies and make secure transactions that multiply their investments.
7. Creation of Housing Solutions
In all parts of the world, there is a housing deficit and developers do not always manage to meet the huge demand for housing for their inhabitants. And if they do, they are almost always focused on the high ticket segment.
Hence, the creation of innovative and accessible concepts to supply housing solutions can become another best business to start with little money in 2019.

8. Big Data Specialist Agency
Now organizations understand the importance of data analysis to make better business decisions.
Hence, more than just store them many seek to make sense of their data to better structure the information about customers and competitors and transform them into better marketing and sales strategies.
9. Coaching and Therapy
Today more people are seeking help to deal with personal, family and work problems.
They want to live better and for that, they look for professionals that help them improve their levels of communication, self-esteem and even their personal appreciation of their environment and life in general. Using this opportunity, you can think about your best business to start with little money in 2019.

10. Production of Bottled Oxygen
This idea may sound a little crazy but it will not be so if we remember that a few years ago there was not even the concept of bottled water.
The high levels of pollution that are observed every day in many of the cities of the world inevitably lead us to seek solutions of this kind.
In some cities in China such as Shanghai or Bejing, this is already a reality and it may be that sooner than we imagine we need air with bottled oxygen and someone will have to provide it.
Entrepreneurship Is Exciting
If you have really decided to start a business of our own, our best advice is: do it!
Take action and start working from today. Work on making your dream come true and remember that a business is built day by day. This is your year!
This post was all about small business ideas for those pals, who have some creative business ideas but falling short due to lack of motivation. As you have all these tips above, now is time to truly think about the best business to start with little money in 2019. Good luck with that!!