Delta 8 Gummies: What Beginners Should Know Before Consuming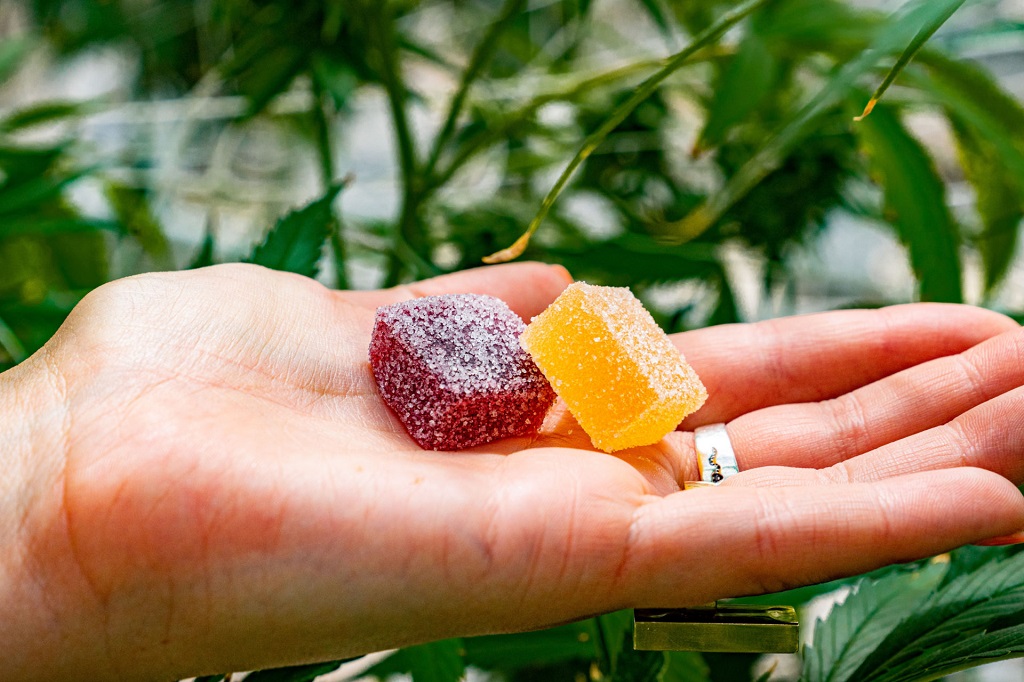 One of the most often used forms of Delta 8 consumption is gummies. They offer an accurate and convenient way to dose. However, their onset is slow because the cannabinoids must pass through the digestive system before they take effect. It is advised to start with a low dosage and progressively increase it while monitoring the outcomes. The impact duration can vary depending on the individual's metabolism and tolerance.
How to Use
Delta 8 is a novel cannabinoid leading the pack of new legal compounds that offer consumers euphoric highs. Although those with vested interests in the cannabis industry want to discourage the popularity of this substance, it is obvious that Americans want it. As such, Delta 8 gummies are quickly becoming a popular way for consumers to enjoy the psychotropic effects of this cannabinoid.
When selecting a Delta 8 gummy, choose one with a low THC concentration. It will give you a feel for the high without risking addiction or dependency. Once you reach your preferred experience, you can gradually raise your dosage as your tolerance grows.
Additionally, choose a gummy that lists the exact mg of THC per gummy. It will help you stay within safe parameters while comparing different products and their effects. Look for this information on the purchasing website and the product's labeling. If you're new to Delta 8 gummies, consider trying a small trial pack with two or four gummies. It will allow you to evaluate the gummies' effects and determine if they're right for you before investing in a larger batch. Another option is to buy a bulk supply of gummies from a company offering transparency in lab testing. It will give you confidence that your gummies are made from high-quality ingredients.
Dosage
Delta-8 is a relatively new cannabinoid quickly becoming popular for consumers seeking a natural yet effective euphoric high. Whether you're looking to relax after a long day or socialize with friends, finding the correct dosage of gummies will help you get the most out of your experience. As with any cannabis product, it's best to start low and work until you find the perfect dosage that works for you. It will help prevent overdoses, which can be dangerous and even lead to toxicity if too much is consumed. Choosing a lower-potency gummy with 10 milligrams per piece is best if you're a beginner. It will allow you to slowly increase your dose as you gain confidence with the effects of delta eight gummies. For more experienced users, a higher potency gummy may provide the desired results in less time. It's also important to check out the manufacturer of a delta-8 gummy before making a purchase. Choosing a reputable brand will ensure you get a quality product tested for purity and cannabinoid content. Look for a lab report page on the vendor's website that lists all relevant results and test dates. If you need help finding this information, avoiding purchasing from that vendor is a good idea.
Side Effects
Delta 8 gummies are a tasty way to get high, but you should know some important things before trying them. These cannabinoid edibles can cause hallucinations and impaired movement, so drink plenty of water and stay safe if you try them. Since each person will experience Delta 8's effects differently, starting low and gradually raising your dosage as necessary is vital. When used correctly, Delta-8 gummies are safe for most adults. It is best to consult your doctor if you are taking them for a medical problem. Avoiding eating other foods while taking these edibles is also a good idea since they can interfere with their effectiveness.
You can find various flavors of Delta-8 gummies, including blue raspberry, lemonade, and watermelon. Look for gummies that are organic and made with natural ingredients. The best options are from brands that use independent third-party lab testing to ensure quality and safety. Some gummies are made with all-natural components and are vegan, gluten-free, and non-GMO. These also have high potency and come in various strengths, from 10 to 50 milligrams per gummy. The manufacturer uses high-quality hemp and extracts it using a safe, efficient process to produce these powerful gummies.
Brands
If you're ready to try Delta 8 gummies, the best way to make an informed purchase is to shop with a trusted manufacturer. Look for businesses that offer transparent purchasing practices and detailed product information, including helpful usage instructions, nutritional facts, and access to lab reports. In addition, reputable companies will be willing to provide you with samples before you commit to purchasing large quantities of a new product. Some well-reviewed brands offer a unique and potent experience with each gummy, like tropical fruit-flavored gummies containing 20mg of delta-8, which creates a uniquely stimulating high. Some companies also combine this cannabinoid with HHC and THC-P for an enhanced therapeutic effect.