The Importance of Regular Maintenance for Commercial Floors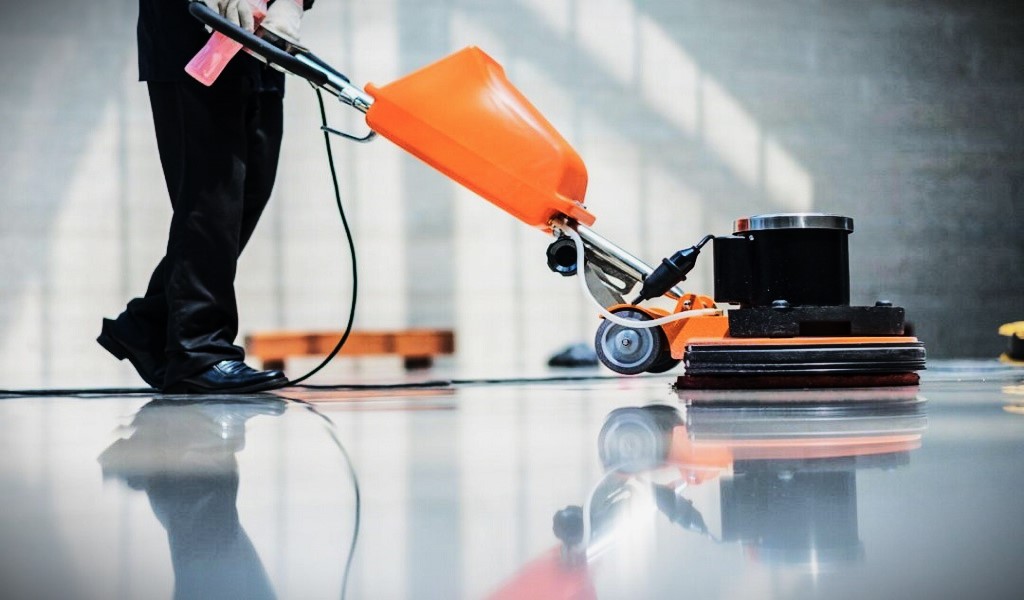 Commercial flooring needs a specific cleaning and maintenance routine that will vary depending on the material. For instance, stone floors require a different approach than VCT or wood flooring.
Dirty or damaged floors pose a safety risk and can increase the chance of a slip or fall, leading to liability issues. Cleaning and maintenance will also ensure that surfaces are free from tripping hazards.
Increased Lifespan
Floors are a vital component of any space, and the condition of the floors in your building can reveal a lot about the property. Dirty, damaged, or stained floors can create a poor impression on potential customers and may even discourage them from returning.
Maintaining your flooring regularly will help it last longer and reduce the need for expensive future repairs and replacements. This is especially true when it comes to wood or stone floors, as dirt, rocks, and grit can scratch and damage the surface of these materials.
Maintaining your floors also helps reduce the spread of germs in the workplace, creating a healthy environment for employees. This is an essential consideration for retail spaces, where a clean and inviting environment can improve the customer experience.
Aesthetics
Aesthetics play a huge role in a facility's overall appearance and can have a direct impact on employees' and customers' experience. Clean and hygienic floors are no longer just about safety but also about maintaining a positive visual image in the eyes of visitors and customers.
For example, a porcelain tile floor might require daily sweeping and mopping with a neutral cleaner. The mopping water must be changed frequently so the tiles don't stay wet for too long and change slip resistance.
Similarly, timber flooring requires frequent vacuuming and periodic deep cleanings depending on traffic levels. A flooring contractor will review the facility floor plan and manufacturer guidelines to develop a maintenance schedule for each product category and traffic level. This helps keep costs down and prevents premature flooring failure.
Safety
Whether your facility has carpet, hardwood, tile, or some other hard flooring, consistent cleaning and maintenance are critical. Dirty floors leave a negative impression on customers and clients while also leaving your employees less productive.
Floors in restaurants face particular challenges with food grease and bustling foot traffic. When left unattended, a simple slip and fall can lead to severe injuries.
Keeping up with regular deep cleaning and restorative floor care helps to extend the lifespan of your commercial flooring manhattan ny. You can save money by keeping dirt, gravel, and other debris out of your flooring before they cause harm.
Reduced Costs
Commercial floors are a significant investment, and the longer your floor lasts, the more cost-effective it is. Regular maintenance will extend the lifespan of your flooring, reducing the need for expensive and disruptive restorative cleanings down the road.
Untidy, dirty floors can have a detrimental effect on indoor air quality in addition to being a safety risk. A clean and well-maintained floor creates a positive impression on customers and visitors while creating a safer work environment for building occupants.
A commercial cleaning plan that includes daily sweeping and mopping will help your floors retain their appearance longer, reducing the need for costly and disruptive restorative cleanings down the line. Setting a routine can also reduce costs by ensuring that janitorial and maintenance staff perform the same protocols year-round instead of adjusting the schedule based on season and foot traffic patterns.
Environmentally Friendly
When commercial hard floors are not properly cleaned, they can harbor germs that can put employees and customers at risk of illness. Additionally, dirty floors can become a slip-and-fall hazard and may lead to costly lawsuits for businesses.
Dusty flooring can also affect the quality of indoor air and aggravate asthmatic or allergy sufferers' respiratory conditions. Regular cleaning and maintenance help to keep dirt and dust at a minimum, improving air quality for everyone in the building.
Whether you have carpet, vinyl, or hardwood floors, choosing a regular maintenance program will help extend their lifespan and save money for your business in the long run. For best results, contact a professional flooring company to create a plan for your specific flooring type and needs.