Exploring the Benefits of Working with a Professional Fabric Light Box Manufacturer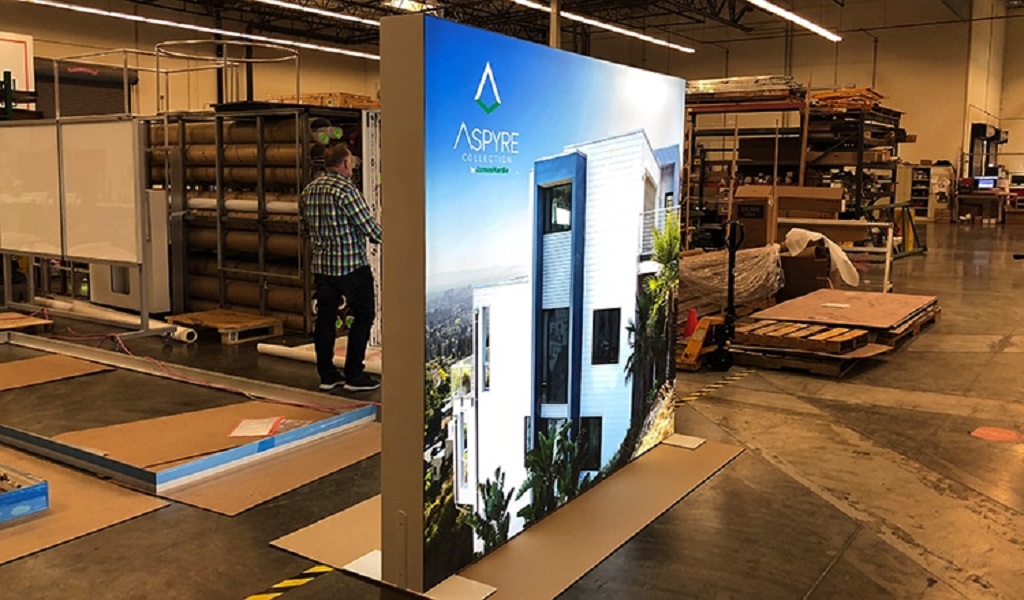 Illuminated light box signs are a powerful tool for brand marketing. These custom signage displays are designed to stand out from the competition using a unique printing process.
Choose a manufacturer such as D'Andrea Visual Communications, which offers a one-stop shop for the entire manufacturing and print process. This includes delivering the display with corresponding power supplies and graphic sizing and printing.
Customization
Fabric light box signs are a unique sign quickly gaining popularity. They combine the beauty of high-quality design with long-lasting durability, making them an ideal choice for any business that wants to make a statement with their signage. Read on to learn more about this unique sign option and how it can benefit your company.
The options for lightbox displays are nearly endless. They can be backlit or non-lit, graphic display or prismatic, programmable or scrolling, single-sided or double-sided, wall mounted or freestanding, and in various sizes and depths. Before choosing a particular configuration, it's essential to consider the practicalities of your space – how much messaging real estate you have, visibility from the shop interior, and proximity to power sources.
Backlit fabric displays (also known as push-fit) are a popular choice for tradeshows and feature LED lighting attached to the edges of a backlit textile that tucks into the frame. This allows for a crisp, smooth presentation that's sure to get noticed.
For retail lightboxes, the cost has often been a deterrent. However, with seasonal campaigns, new offers, and updated messaging all prompting fresh executions, the price of new lightboxes has significantly reduced. Moreover, using photo-quality graphics and silicone edge graphics (SEG) in the aluminum frame, each new execution only requires one set of borderless pictures, saving on upfront costs and shipping costs.
Flexibility
Fabric light box signs are an eye-catching option for many business environments, from shopping malls to trade shows. They are incredibly versatile, offering a variety of frame sizes and configurations to suit best the specific location where they will be installed. They can be wall-mounted, suspended, or freestanding, incorporating silicone edge graphics (SEGs) and LED lighting. The SEGs provide the opportunity for vivid, high-quality dye sublimation printing to make your business stand out from the competition.
The frames are lightweight and durable, making them easy to move around a store or convention space as needed. They are available in single- or double-sided designs with LED lights and power supplies. Unlike other types of backlit displays, these light boxes are powered by LEDs, which last five times longer than fluorescent lights and require less maintenance.
You can easily change SEG graphics on the display, keeping your message fresh and engaging without any expensive replacement costs. Additionally, compared to traditional signage materials, these displays use very little energy, which will save on your electricity bills. Lastly, the fabric is designed to be wrinkle-free and will maintain its shape while in storage. This is an essential consideration because it can help reduce shipping and handling costs and installation time on-site at the event or location.
Convenience
Fabric light boxes are an excellent option for retail environments, allowing them to be evident in any area. They offer a high ROI and deliver an exceptional level of brand impact, which helps retailers increase their sales and visibility. These illuminated signs are also much lighter weight than similar types of signage and require less maintenance to operate. They can be quickly shipped to different locations and require little or no installation, making them a cost-effective solution for retail environments.
Lightboxes feature perimeter LED lighting that's powerful and energy-efficient, consuming only 8-15 watts per square foot. They can support graphics up to 120″ x 204″ and have an internal power supply that simplifies installation requirements. This makes them easier to transport and manage, especially if you plan on using them for events or trade shows.
You can choose from a wide range of sizes, and the edges of the frame can be straight or rounded. Your size will depend on the illumination you need and your lightbox's location at your store or facility. The site may also determine whether you want a single or double-sided light box.
Silicone edge graphics (SEG) stretch fabric across an aluminum frame and are backed with LED lighting to beautifully highlight the image. They're lightweight and utilize photograph-quality printing for a faultless finish. They can be quickly shipped and rolled for storage. This enables retail associates to change out graphics easily without needing installers.
Warranty
Light box signs are a great way to make your business stand out. They are perfect for displaying products, services, and promotions in any setting. They can even help companies to get noticed at trade shows and other events. They also boost foot traffic to retail stores and other locations. If you're looking for a high-effect and low-upkeep way to get your business noticed, consider working with a fabric light box manufacturer who offers a warranty.
SEG Fabric Lightboxes illuminate backlit graphics with perimeter LED lighting that's powerful and energy-efficient (only 8-15 watts per LED light bar). These power supplies are built into the light bars and do not require a separate supply box like traditional/bulkier lightboxes. The LED lights also have a life expectancy of over 50,000 hours.
These displays can be hung from ceilings or mounted on walls. They are designed to withstand the elements and are an ideal solution for any showroom, storefront, or trade show exhibit. Unlike other types of signage, SEG fabric displays offer a sleek, sophisticated look that will grab potential customers' attention.
This freestanding SEG fabric lightbox display package includes integrated powerful LED lighting for graphic backlighting and a white backer for the reverse side of the display. It comes with a carrying case and is easily assembled.