Signs That a Commercial Garage Door Needs Repair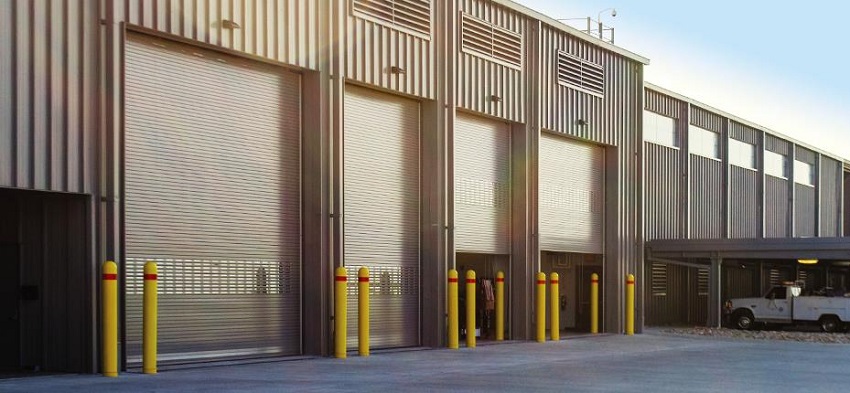 Whether you want to purchase a new commercial garage door or have one in place, you may wonder if it's time to invest in a repair. Fortunately, there are a few common signs that you should consider before purchasing a new commercial garage door.
Shaking Garage Door
There are a few common signs of a broken or malfunctioning commercial garage door. First, the door may be shaking, which is dangerous. Shaking can happen if the tracks of the door are out of alignment. Shaking can also happen when the door is not level with the ground. If this is the case, you should stop using the door immediately and call a garage door company that handles commercial garage door repair.
If your door is shaking, it may result from a broken cable or spring. The issue could be as simple as a loose screw or as complicated as a major malfunction. It's important to contact a professional to find out the exact issue.
Sagging Garage Door
Whether you need a sagging commercial garage door repaired or replaced, you should know what to look for before you start. A sagging door may be caused by the tracks or hinges, which can affect other parts of the door. A professional door inspection can help you determine what needs to be done.
If the hinges cause the sagging, you will need to replace them. You can buy them at your local hardware store. If the door is made of wood, you should also have a professional look at it. You can tighten the hinges with a head screwdriver if the hinges are loose.
The next problem is that the door's tracks need to hold it in place. The edges of the tracks can bend outward and lose their ability to hold the door in place.
Dull Rollers or Tracks
Changing your rollers is a great way to ensure that your garage door opens and closes smoothly. Typically, rollers are made of either plastic or steel. The rollers should be aligned with the track.
If your rollers make a craggy noise, have a chunk of rubber missing, or are grinding, they should be replaced. If you need help changing them, call a professional. They will know how to replace them properly.
In some cases, your garage door tracks have to be replaced. This is because the tracks eventually give way to wear and tear. When the tracks are worn out, the edges may bend outward and lose their ability to hold your door. This can also cause your door to come loose.
If you have a builder-grade roller, it can tend to wear out quickly. You may need to replace them about once a year. If you have an upgraded model, your rollers should have ball bearings inside.
Worn Tension Spring
Whether you are a homeowner or a commercial business owner, a worn tension spring on a commercial garage door can be a major safety hazard. When springs fail, they may not be able to support the door's weight when it is closing. This can lead to an accident and serious injury.
If you think you have a broken spring, you should contact a specialist that performs commercial garage door repairs. Springs are delicate items that should be handled by a professional. If you are not experienced, you could cause further damage to the door.
The average life expectancy of a garage door spring is seven to nine years. However, heavy use can shorten the lifespan of a spring. To extend the life of spring, apply a silicone-based lubricant. Also, inspect the cables for rust. Rust can increase the friction on the coils, shortening their lifespan.
The cost to replace a spring varies, depending on the type of spring and the size of your garage. Each spring costs between $75 and $150. However, the price will be higher if you have to replace multiple springs.