Top 4 Reasons to Shop for Used Road Bikes Online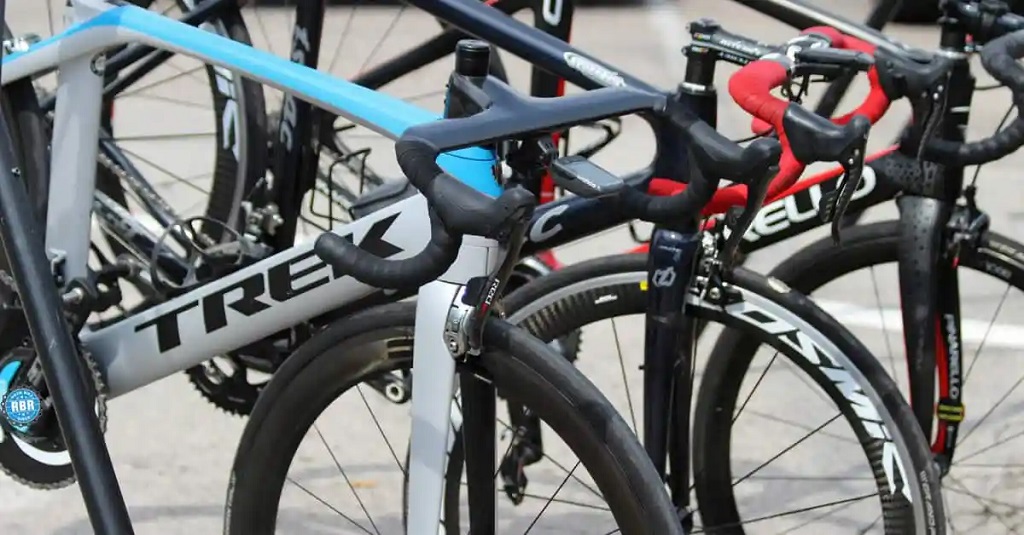 Buying new things is expensive and can have several unseen consequences. Purchasing used items, like bikes, can be as good or even better at a lower cost. It's the season for cycling brands to roll out their next-year models, so riders who want to upgrade will be looking to sell their old ones. This can mean steep discounts on bikes that are still in great shape.
You Can Get a Better Deal
If you're looking for the best deal on a road bike, buying a used one is the way to go. You can save a lot of money by purchasing a used bike and may even find one in better condition than the brand-new model. However, it's important to remember that you need to do your research before buying a used bike. When you shop road bikes online, you can browse various options and find the perfect bike for your needs. You can also compare sellers' prices to ensure you get the best deal.
Shopping for a used bike during the winter is also a good idea. This is when many bike stores try to get rid of their old stock, so you'll likely find a great deal. Another way to get a better deal on a used road bike is to purchase it in cash. This will help the seller avoid paying processing fees, which can often add up quickly. In addition, it will give you more leverage during negotiations. In addition, if you're not comfortable haggling, you can always tell the seller that you'll be taking your business to another local shop if they won't agree to your price.
You Can Get a Wider Selection
In the pre-Internet days, if you wanted to buy a new road bike, you had to shop at your local bicycle shop, browse classified ads in newspapers and magazines, or hit flea markets and yard sales. This was time-consuming and tedious, but checking online bike listings that might interest you is much easier. Depending on the bike you're looking for, you can filter by make and model and search by year or price range. There are also a few sites that are dedicated to road bikes. These sites tend to have a large selection of road bikes from many different manufacturers. Once you've filtered your options, you can look for specific features. For example, some people prefer carbon wheels over traditional aluminum wheels because they're lighter and stiffer. They're also less prone to damage from road debris. You can also make many upgrades on a road bike, such as changing the handlebars or crankset. Another upgrade is adding a carbon-fiber front fork, which can absorb some road vibrations and improve ride quality.
You Can Get a Better Quality Bike
Before the Internet and cellphones, people looking for a used bike usually went to their local bicycle shop or looked through classified sections of newspapers, flea markets, and yard sales. Those methods still work (and are worth doing) — but it is more common for people to look for bikes online.  The obvious downside of shopping for a bike online is that you cannot physically see the bike to spot issues like tiny cracks in carbon frames. That's why it's important to do some research before making a purchase.
One thing you can do is check out bike reviews for the brands you're considering. This can help you narrow down your options and find a good fit. Another way to ensure you get a quality bike is to check out the frame material and components. Look for a solid frame that will last and components that can be upgraded as your skills grow. Another thing to consider when shopping for a used road bike is whether the seller is reputable. There are some people out there who will take advantage of inexperienced cyclists. It's important to research the sellers you're thinking of buying from and always be aware of scams and warning signs.
You Can Get a Bike That's Right for You
Buying a used bike allows you to find the perfect bicycle for your needs and budget. Unlike new entry-level bikes with basic aluminum or steel frames and entry-level components, a quality used road bike may have a higher-end frame and better-quality components. This makes it a great option for anyone serious about cycling and wanting to improve their ride.
The Internet has made it easier than ever to shop for a bike online. You can use websites to find a variety of bikes, or you can visit local marketplaces or scout your neighborhood app to see what's available. Many people also buy their bikes from bike shops. This can be a good option because the bike will likely be properly fitted and tuned to be ready to ride. The seller can also provide advice on maintenance and repairs.