What are the Types of Suppliers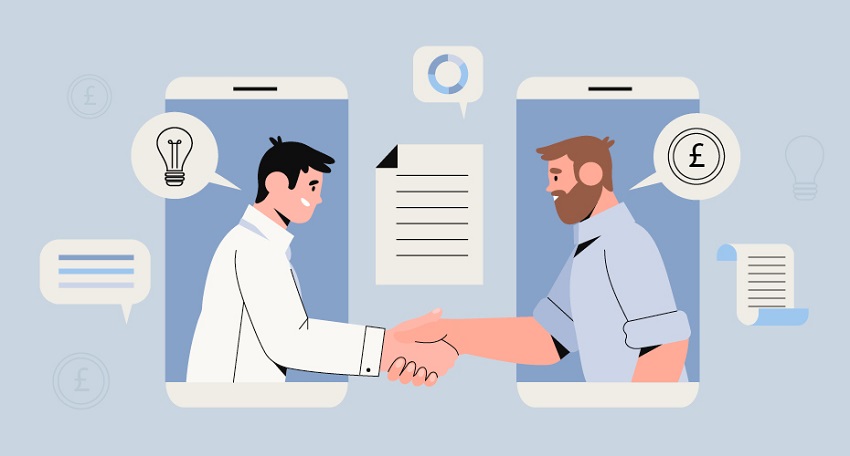 There are several types of suppliers that you can work with to source your products. These include manufacturers, distributors, and wholesalers.
Each of these suppliers has its advantages and disadvantages, so it's essential to find the best for your business. Keep reading to learn more about the different types of suppliers and how to choose a supplier that is right for your business.
Manufacturers
Manufacturing is an integral part of the United States economy, accounting for 15% of economic output. A manufacturer is a business that produces a wide range of goods, including electronics, appliances, and clothing. These items are sold to retailers, distributors, wholesalers, and consumers.
The manufacturer must meet specific standards and specifications whether a product is sold directly to customers or distributed to other businesses. These requirements help to protect the customer and improve their overall satisfaction with the product.
A key element determining a product's quality is the certification process, which involves a series of tests and inspections. These tests ensure that the goods are produced to an acceptable standard and will not pose any risk to users.
Another critical component of a quality US based suppliers is the ability to provide excellent customer service. This is vital for ensuring customer loyalty and a successful business.
For this reason, finding a manufacturing partner is crucial to provide you with reliable products and excellent customer service at a competitive price. If you don't see a partner that meets all of these criteria, your business could end up in trouble.
Manufacturing is a complex process that requires multiple steps, including product planning and design, prototyping, commercial production, quality assurance, and delivery. This includes both discrete and process manufacturing.
In discrete manufacturing, a product's components are assembled and shaped into a finished product by hand or machine. This approach allows manufacturers to produce many goods at an attractive profit margin.
Process manufacturing takes raw materials and transforms them into finished products using machines and automation. This process can be more expensive than discrete manufacturing but can produce a higher-quality, more accurate outcome.
There are three significant types of manufacturing production: make-to-stock (MTS), make-to-order (MTO), and make-to-assemble (MTA). MTO entails working directly with customers to understand their needs and desired product specifications. It is most common in industries where specialized products are manufactured for specific purposes.
Distributors
A distributor is a party that buys products from suppliers, stores them in a warehouse, and then resells them to vendors or end consumers. They are also business-to-business (B2B) entities that serve various industries, including computer and technology wholesalers and car dealer wholesalers.
Manufacturers and distributors are a crucial part of the supply chain, working together to help ensure products reach the marketplace promptly. This symbiotic relationship can help both parties gain mutual growth. But too often, trading agreements are recorded in separate systems and track progress independently. In turn, discrepancies and disputes can arise, and both parties suffer.
Distributors are a vital part of any manufacturing or product distribution process, helping to expedite response times, enhance customer satisfaction and even create value-added packages. They can also support marketing and sales efforts.
There are various types of distributors, and each has its role in the supply chain. The key to identifying the right one for your needs is to perform thorough research and ask for references from current or potential customers.
Distributors' biggest asset to the sales and marketing arena is their relationships with retailers. Their sales representatives spend weekly contact with their retail clients, building relationships that would require more work for manufacturers to duplicate.
In addition, distributors can get your products into the hands of hundreds or thousands of retailers that might not otherwise see them. This is important to manufacturers because it helps them expand their market share and increase brand recognition.
Ultimately, manufacturers must provide their distributors with the information and tools to build solid, long-term relationships. This can include technical field assistance and marketing training.
A solid network of distributors can be the key to a manufacturer's market leadership and overall success. It takes time and attention to develop a well-established distribution system, but it can pay off in the form of competitive advantages for both parties.
Wholesalers
Wholesalers are companies or individuals that buy products from manufacturers and sell them to retailers. This is essential for small businesses to get the products they need to grow.
Wholesale suppliers typically have a higher sales volume and can offer better pricing than other suppliers. They also can handle large orders, often essential for new businesses.
They can also provide faster order turnaround times and lower shipping costs. Many wholesalers work with a distributor to fulfill their orders.
These distributors are responsible for shipping the product to retailers, but they also work with manufacturers to create high-volume orders and negotiate prices. Distributors can be multi-brand or exclusive.
If you're looking for a wholesale supplier, it's essential to find a reliable one with solid customer service. Choosing the right company can help you grow your business and save money in the long run.
The best way to find a good wholesaler is to ask for recommendations from other small business owners in your niche or industry. They can give you the names and contact information of the best companies in their area.
You can also search for a wholesale supplier online using a B2B marketplace that serves your country or region. These platforms often have a wide range of products available and may have connections to distributors and agents across the globe.
Another option is to work with an independent retail supplier who makes and sells his goods. They can be found at trade shows, on their websites, or through direct contact with retailers.
These retailers often offer a more personalized experience than larger wholesalers. They may also offer unique items and have an emphasis on artisanal products.
They can be an excellent choice for small business owners who prefer to work face-to-face with their customers and build trust. These relationships can lead to lower prices and more efficient operations in the future.
If you're a smaller business looking to expand internationally, working with a wholesaler can be a great way to do so. This is because it's much easier to ship many goods to a global market than to send hundreds of individual packages.
Importers
As the name suggests, importers buy goods from overseas suppliers. They may need the goods for their use, or they may want to import them to sell them to their customers.
Suppliers may be a wholesaler, trading companies, or a manufacturer. All of these are good options for importing products. However, it's important to remember that these three types have advantages and disadvantages.
Wholesalers have a closer relationship with manufacturers than traders do, so they will usually be able to offer better prices and quality. They may also have more experience with international trade.
They can be a great source of advice and recommendations, so they are worth considering for future imports. They can also help you to navigate the international supply chain and will have a clear understanding of their own local customs procedures.
If you're considering importing goods, you should look for a reliable and trustworthy supplier who can deliver on time and in good condition. Make sure that you check their production capabilities, as well as their financial standing.
Setting up a clear contract is essential when you've found a suitable supplier. A written agreement will avoid any potential misunderstandings down the line and make it easier for you to resolve any issues that might arise.
Once you've signed the agreement, it's essential to schedule progress reviews regularly to check that you're on track with your delivery dates. If there are any problems, you should work together to solve them. This will ensure that the supply chain runs smoothly and you don't encounter any product shortages.