How to play mobile games without Internet connection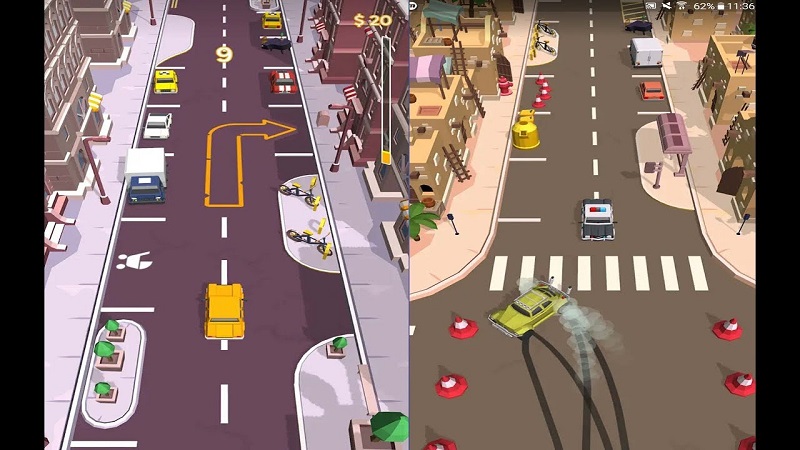 A lot of people out the who want to know how to play mobile games without Internet connection. Nowadays playing games is getting very popular among the vast majority of the population. It's the best way to spend some amazing time when we are alone.  Playing mobile games without an online connection is very useful when you are making long trips by plane and do not allow you to have an Internet connection. In these cases, we need a mobile game that does not require an Internet connection. So the time passes faster and the trip becomes more enjoyable. Here, in this post, we will explore some of the best mobile games that make your day while playing them without an Internet connection. Ready? Let's dig on!
Know how to play mobile games without Internet connection
In below, you are about to discover some of the cool mobile games that you can download to play anytime anywhere. Best thing is you can download them absolutely free from your favorite apps. These types of mobile games can be available on iOS, Android or both.
Next, I will provide you with the name and features of some mobile games that do not need Internet. You just have to get your mobile phone on and ready to go. To know the games without Internet connection, keep reading and I know you will like them.

Zombie Age
It is a saga of zombie games that stands out for the variety of characters and the weapons with which you can carry out the destruction of the streets of cities infested by walkers. It is an invasion of zombies on Earth and there is no one alive. The player must defend himself or die devoured by zombies. The goal is to survive the greatest number of undead and travel a long distance. In each level, the player faces a difficult task to survive. He must do it in a different way like killing a specific number of undead or getting a certain object. Dare to learn how to play this kind of mobile games? You can check in the Google Play store. This type of mobile games without Internet connection is available for Android.

Geometry Dash World
This game is a classic that tries to jump and fly to overcome a myriad of obstacles. It is a game based on rhythm. The objective of the game is to drive a small cube and different vehicles through a series of obstacles to reach the end of the level. All you have to do is press the screen or click, which causes the cube to make a small jump. The same cube can change shape; Ships, wheels, arrows, robots and spiders. Each shape has a different mechanics. It is available on both iOS and Android operating systems devices.

Spider-Man UNLIMITED
Marvel fans will be happy to know that Spider-Man UNLIMITED game that can be played without online. Like the other mobile games without Internet connection, this one also available for Android. This edition has a runner style, the characters advance through different scenarios while fighting with the enemies they encounter along the way and at the same time collect different elements. The stages are set in New York, the objective is to stop the Sinister Six and to get it they must recruit the different Spider-Man of the series, collecting and merging them to level up and make the character stronger. Still waiting to know how to play mobile games that make your day? This one will be the best from my point of view as we all love Spider-Man UNLIMITED.

Minecraft
Maybe it is not the last to have reached Google Play, but Minecraft is still as fashionable as at the time it was launched on Android several years ago. It is a game in which the players decide what they want to do, because there is not only one way to play Minecraft. There is the creative mode, where players have limited resources to build everything they can imagine and survival mode, where players must explore the world and extract their resources to feed, shelter and defend themselves. Almost every corner of the world of Minecraft can be destroyed with mines and then retrieved to build new things. A very interesting game for them who love to take challenges and happy to overcome all those obstacles to reach the level up.

Dots
It is one of the best mobile game for game lovers who want to go with an easy game. Basically for those pals who want to know how to play mobile games without Internet connection. It is similar to the style of a puzzle or solitaire, available both iOS and Android. It is a puzzle game in which you have to connect points of the same color vertically and horizontally to earn points. If you make pictures you can earn more points. The game offers three different modes: Compete against the clock in the Time Mode, think strategically in the Movement Mode or relax with the Endless Mode. As the points accumulate you can gain powers.

Drive and Park
A game of parking cars can be played in the style of Hollywood movies. The streets at the beginning have parking lots, where the player has to visualize a place and park the car skidding. To do it in the best possible way, you must calculate the distance, the speed of the vehicle and the amplitude of the parking. As you pass a level, you collect faster and larger cars. To overcome a level you must get an amount of money and for this, you must park better. If the player parks perfect they give him double the value of the car. This mobile game is available only on iOS.
Now you just have to download those best mobile games that you liked the most and remember, you do not need an Internet connection to enjoy them.  All you need to know is how to play mobile games without Internet connection.  As you already know how to do that, its time to enjoy your awesome games!!